Our Industrial, Residential, & Commercial Construction Services
Our commercial construction services fall into three construction service divisions. Scroll down to learn more about how Pirtano Construction can help you!
Whether you require our Heavy Highway Construction Division, Communications Division, or Installation Division, all clients can be assured of quality and professionalism when dealing with PirTano's experienced staff and field personnel. Our company's management and project coordination systems have been refined and perfected over the years to deliver quality services on time and within budget.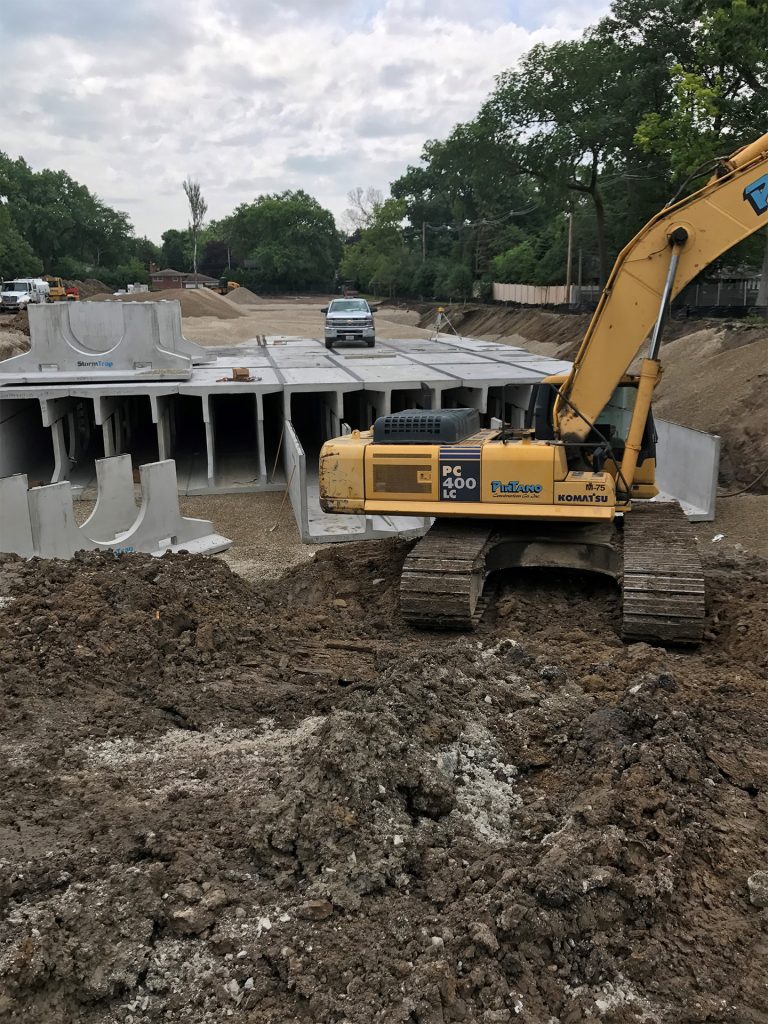 Since 1982, PirTano has evolved tremendously. From humble beginnings as an underground contractor, we have grown into being a full-service prime contractor for residential home builders, commercial developers, municipalities, IDOT, and the Illinois Tollway Authority.
Handling and excelling in all the lines of services we have added over the years. PirTano gained its excellent reputation by working on many complex, high-profile projects throughout our seven-county area. That seven-county area includes the Chicagoland area, southern Wisconsin, and northeast Indiana.
The scope of the projects we handle has also broadened considerably. We have successfully completed everything from simple sewer and water main extensions to multi-million dollar, multiple-contract packages that included streets, sanitary sewer, water main, curb and gutter, sidewalk, landscaping, and detention basins.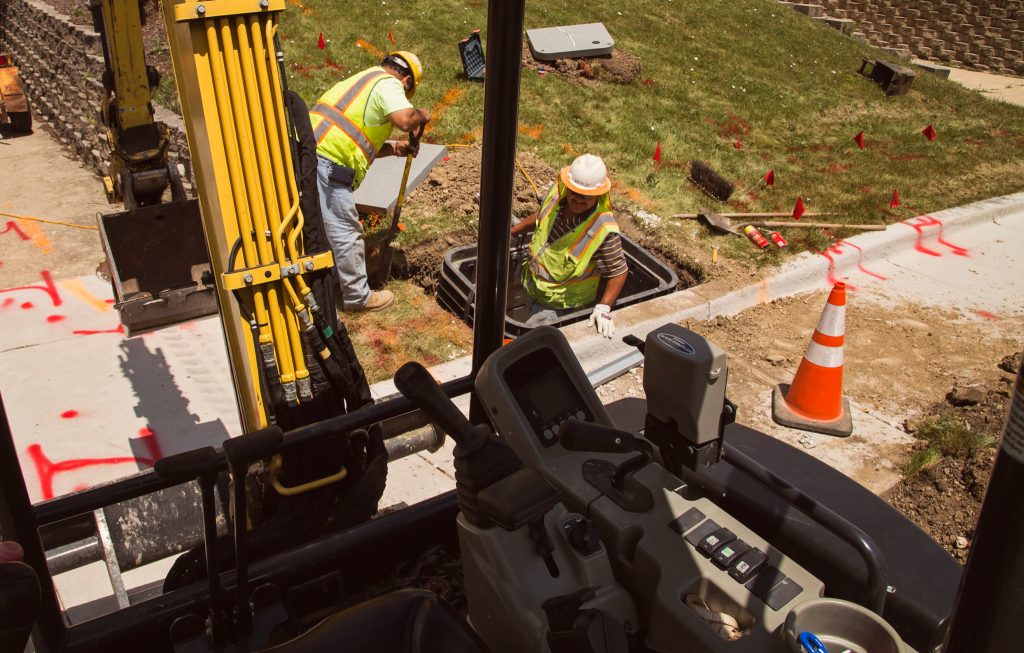 Communication

Construction
PirTano's Utility Constructors Group builds and splices fiber optic networks, coaxial and conduit/duct systems for the telecommunications industry. We have constructed some of the Midwest's largest and most technically difficult projects.
We are a complete turnkey contractor who can do directional boring, open-cut trenching, and aerial work with our workforce and equipment. We are also skilled at blowing fiber in conduit systems and have significant experience working in live environments, often with other contractors. We are one of the few companies that consistently meet or exceed our customer's expectations for safety, quality, and schedule.
PirTano has built and placed thousands of miles of communication networks. Our projects' success results from our supervisors' and employees' dedication and commitment. We have a proven track record for hiring, training, and retaining some of the most skilled professionals in the industry. We have the experience and personnel to take on all types of projects.
Communication

Installation
PirTano's Cabling and Network Installation Professionals install high-speed data lines, video security systems, and telephone on all types of commercial projects.
Our many projects have included installations in schools, high-rise buildings, senior living communities, apartment complexes, colleges, office environments, and campus environments. We also provide large-scale residential installation. 
The projects we work on are as varied as the clients we serve. We have completed small jobs and very large projects that include thousands of data drops, dozens of cameras, and hundreds of phone lines. We are comfortable working in occupied buildings and can work around your business hours to minimize disruption.
No matter what the project entails, our goal is to provide our clients with a superior product that meets or exceeds their expectations. With our supervisory team and over one hundred and fifty proven technicians, we can perform many different types of high-quality installations quickly and efficiently.
2015 GREEN CONTRACTOR
OF THE YEAR
pine dunes project
2014 PUBLIC
WORKS
sustainability practices award | the woodlands - green initiative | infrastructure improvements | village of hinsdale
2012 BEST OF
PORTAGE AWARD
special trade contractors | portage award program committee
2011 PROJECT
OF THE YEAR
IDOT & VILLAGE OF CARPENTERSVILLE | GOLFVIEW, MONROE AND HAZARD LANE IMPROVEMENTS
2008 SUBCONTRACTOR
OF THE YEAR
NOMINATED FOR THE WESTERN AVENUE PROJECT
2018 COMMITMENT TO
SAFETY EXCELLENCE